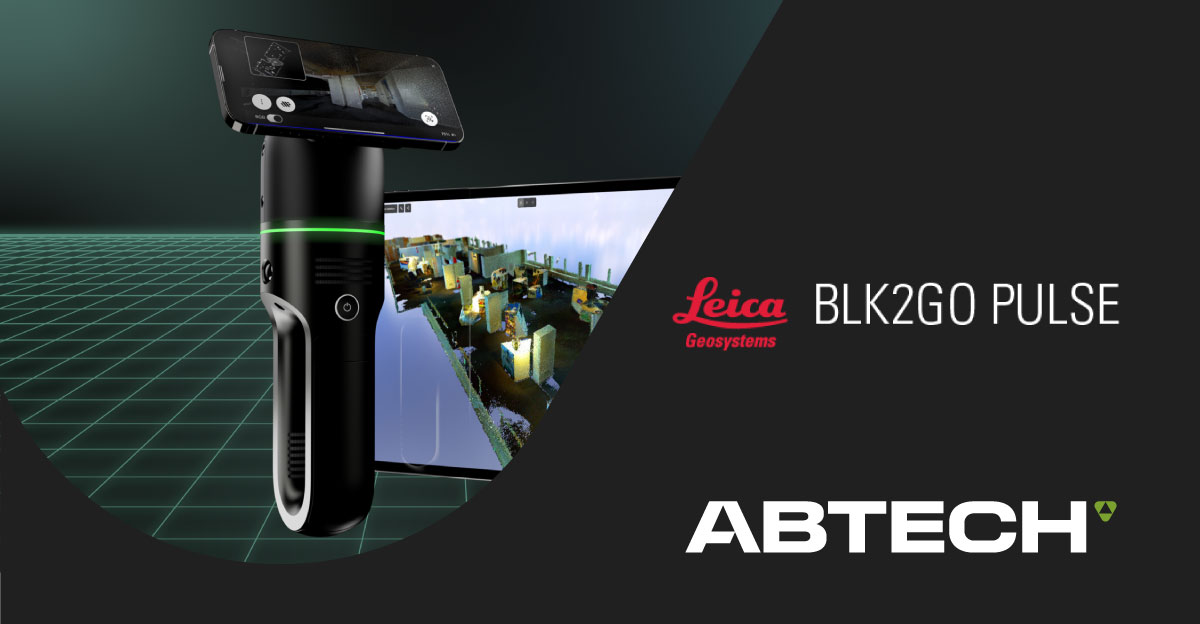 We're thrilled to announce the latest innovation from Leica Geosystems: the BLK2GO PULSE. This handheld, first-person laser scanner is a game-changer in reality capture technology, offering unprecedented ease and efficiency.
Intuitive and Immediate
The BLK2GO PULSE stands out with its intuitive design. It's a first-person scanner that captures your environment exactly from your perspective. Moreover, it streams data directly to your smartphone, allowing you to see and capture colourized 3D point clouds instantly​​​​.
Designed for Versatility
Tailored for indoor spaces, the BLK2GO PULSE is perfect for swiftly creating 3D digital twins and 2D floorplans or elevations. It's an ideal tool for applications needing up-to-date dimensions and visualization, offering quick, easy laser scanning​​.
Cutting-Edge Technology
At the heart of the BLK2GO PULSE is PULSE Technology, a blend of GrandSLAM and dual Time-of-Flight (ToF) LiDAR sensors. This unique combination enables the device to capture uniform point clouds and instantly colourize them without post-processing​​.
Ready-to-Use Data
Data captured by the BLK2GO PULSE is immediately ready for use, sharing, and export. You can upload your data to the Reality Cloud Studio, a cloud-based application for real-time automated registration and meshing​​.
Leica's BLK2GO PULSE is more than a tool; it's a leap forward in making high-quality, efficient reality capture accessible to professionals across various industries. 
Key Features
First-Person Scanning

: Experience scanning from a first-person perspective, with colourized 3D data streamed to your smartphone screen in real-time.

Instant Data Availability

: View and share colourized 3D point clouds and images from the field as easily as sharing a photo or video.

Intuitive BLK Live Companion App

: Use this app for a streamlined reality capture workflow, available on iOS and Android devices.

Smart Scanning Guidance

: Receive in-app notifications for optimal scanning practices.

Upload to Reality Cloud Studio

: Upload scans to Reality Cloud Studio for automated registration, meshing, and secure data sharing​​.
Unique Technology and Perspective
First-Person Scanner

: Mimics the field-of-view of human eyesight, providing an intuitive workflow to scan what you see.

PULSE Technology

: A unique fusion of GrandSLAM with dual Time-of-Flight (ToF) LiDAR sensors for capturing uniform point clouds and instant colorization​​.

Capture Indoor Spaces

: Ideal for creating 3D digital twins and 2D floorplans or elevations quickly and easily​​.

Dual Time-of-Flight Sensors

: Incorporates solid-state ToF LiDAR for instant, uniform point cloud delivery​​.